PROCEDURE & SUPPLY CARTS
The healthcare environment is demanding and constantly changing.
It is important that healthcare storage solutions not only meet the demands needed today, but are also adaptive to the changes needed tomorrow.
Innerspace is proud to be able to offer Herman Miller's compelling portfolio of procedure and supply carts; a modular cart system with interchangeable interior components and accessories.
These thoughtful and adaptive solutions help caregivers increase efficiency and quality of care, for greater patient satisfaction.
Herman Miller's comprehensive 12-year, 24/7 warranty and durable design ensures they will stand up to years of use and strengthens the value of your initial cart investment.
Clever storage and transport carts can be designed to meet your specific needs and adjusted when needs change.
Please talk with us about a cart solution designed to meet your individual needs: sales@innerspace.net.au or (07) 3252 1461.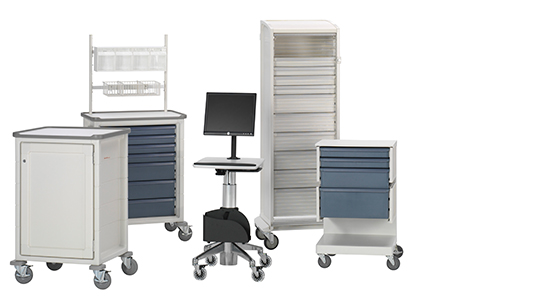 PROCEDURE & SUPPLY CARTS BY HERMAN MILLER